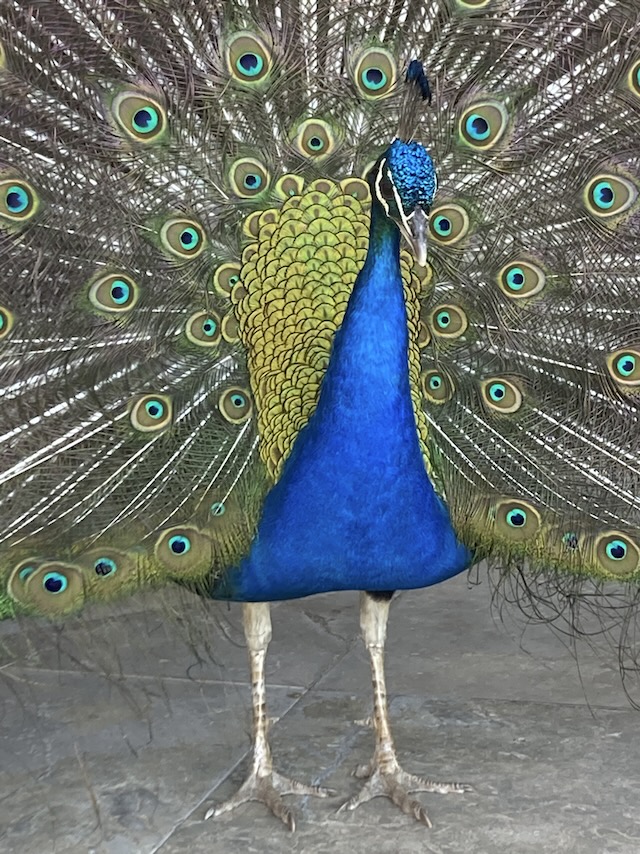 Summer Science in Cascais
The 2022 Vallee Summer Symposium took place in the lovely seaside town of Cascais, Portugal, from June 10 to 13. Some 90 delegates convened at the hotel Grande Real Villa Itália overlooking the Atlantic Ocean, which provided a magnificent setting with vistas far out to sea and a fabulous terrace complete with preening peacock. Offshore breezes kept the temperature several all-important degrees cooler than Lisbon or further inland – and the science wasn't bad either! 
The symposium was divided into three sessions chaired by Vallee Visiting Professors Lewis Cantley (Harvard Medical School), Eva Nogales (University of California, Berkeley), and Ernst Winnacker (Vallee Foundation Director). Ten Vallee Visiting Professors, two Vallee Scholars, and one guest lecturer from our host country generously shared their recent research which prompted some terrific discussions in the Q&A sessions as well as over drinks and the excellent meals.