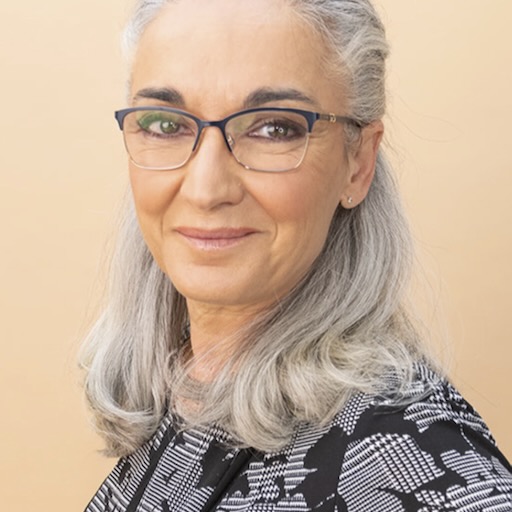 Eva Nogales, PhD
Distinguished Professor of Molecular and Cell Biology, University of California, Berkeley
Senior Faculty Scientist, Lawrence Berkeley National Laboratory
HHMI Investigator
Director, The Vallee Foundation
VVP (appointed 2020)
Eva Nogales received her bachelor's degree in physics from the Universidad Autónoma de Madrid (Spain). She did her graduate work at the Synchrotron Radiation Source and earned her doctorate in biophysics from the University of Keele (UK). She carried out her postdoctoral work at the Lawrence Berkeley National Laboratory (USA), where she worked with Kenneth H Downing on the structure determination of tubulin by electron crystallography. She joined the University of California, Berkeley in 1998 and the Howard Hughes Medical Institute in 2000. She is also a Senior Faculty Scientist at the Lawrence Berkeley National Laboratory (LBNL).
Eva's research is dedicated to gaining mechanistic insight into crucial molecular processes in the life of the eukaryotic cell. Her main research themes are the regulated dynamics of the microtubule cytoskeleton during cell division and the molecular machines governing the flow of genetic information within the central dogma, especially those involved in gene regulation at the transcriptional level. The unifying principle in her work is the emphasis on studying macromolecular assemblies as whole units of molecular function by direct visualization of their architecture, functional states, and regulatory interactions using cryo-electron microscopy as a major tool.
Eva has been the recipient of the Burton Medal from the Microscopy Society of America, the Chabot Science Award for Excellence, the Early Career Life Scientist Award from the American Society for Cell Biology, the Dorothy Crowfoot Hodgkin Award from the Protein Society, the Mildred Cohn Award from the American Society of Biochemistry and Molecular Biology, the Keith R Porter Lecture Award from the American Society for Cell Biology and the LBNL Director's Award for Exceptional Science Achievement, the Grimwade Medal from the University of Melbourne, and the Annual Lectureship of the Biophysical Society. She is a Fellow of the American Society for Cell Biology and the Biophysical Society, a member of the National Academy of Sciences and the American Academy of Arts & Sciences, an associate member of EMBO, and a foreign member of the Royal Spanish Academy of Science. In 2020 she served as President of the American Society for Cell Biology.  In 2023 she was the corecipient of the Shaw Prize in Life Science and Medicine.