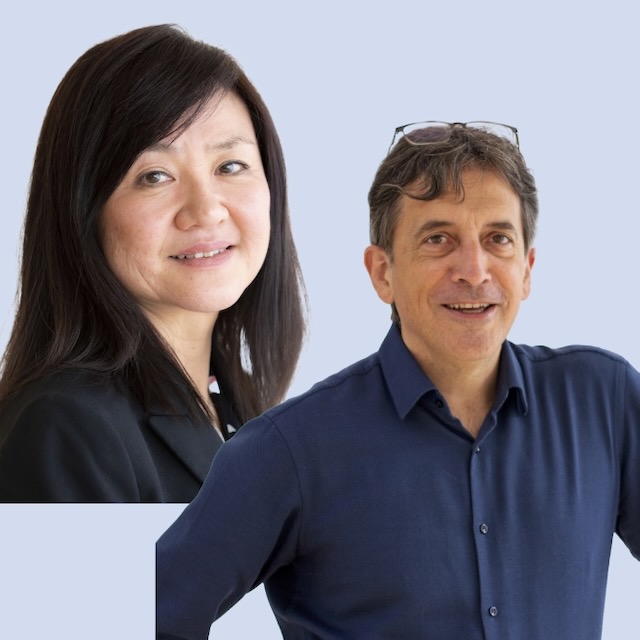 Two New VVPs!
We are delighted to announce the appointment of two new Vallee Visiting Professors: Andrea Musacchio, PhD, and Li-Huei Tsai, PhD. 
Dr Andrea Musacchio is Director of the Department of Mechanistic Cell Biology at the Max Planck Institute of Molecular Physiology, Dortmund, and adjunct professor at the University of Duisburg-Essen.  His work hones in on the process of mitotic cell division in human cells. The kinetochore, a very complex macromolecular machine that constitutes the point of attachment of chromosomes to the mitotic spindle, has been his research focus for over twenty years. With exemplary creativity, Musacchio's laboratory has unraveled some the best-guarded secrets of how kinetochores control mitosis and mediate chromosome segregation. Dr Musacchio plans to take his VVP sabbatical at Stanford University which hosts an exceptional community of cell cycle, cytoskeleton, and chromosome biology researchers.
Dr Li-Huei Tsai is  Picower Professor of Neuroscience at MIT and Director of The Picower Institute for Learning and Memory. Her lab investigates disorders of memory and cognition, in particular neurodegenerative conditions such as Alzheimer's disease, at scales ranging from the molecular and cellular to that of circuits and systems. Tsai has made groundbreaking discoveries with direct impact for Alzheimer's disease intervention and has built a rich and well-replicated evidence base for the notion that the whole systems level investigation of genes, molecules, cells to neuronal population dynamics, is pivotal to understanding brain disorders.  Dr Tsai, who also serves on the Vallee Scholar Selection Committee, plans to spend her VVP sabbatical at the Karolinska Institute in Sweden where she hopes to broaden her knowledge of the immune system and brain-immune interaction.