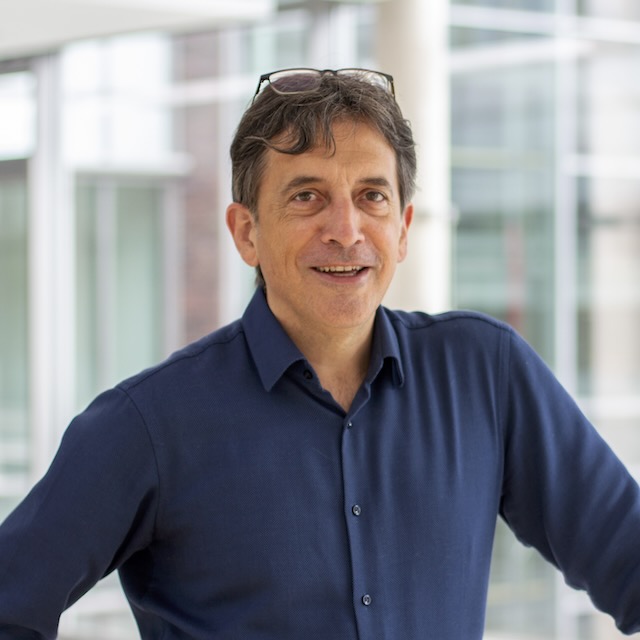 Andrea Musacchio, PhD
Director, Department of Mechanistic Cell Biology
Max Planck Institute of Molecular Physiology, Dortmund
Adjunct Professor, University of Duisburg-Essen
VVP (appointed 2022)
Andrea Musacchio graduated in Biology (1990) from the Tor Vergata University of Rome working with Giovanni Cesareni. He settled at the European Molecular Biology Laboratory in Heidelberg to carry out PhD work in biochemistry and structural biology with the late Matti Saraste. In 1995, he moved to Harvard Medical School to work as a postdoctoral fellow with Stephen C Harrison. Returning to Europe in 1999, Musacchio set up his first independent laboratory at the European Institute of Oncology in Milan. In 2011, he was appointed Director of the Department of Mechanistic Cell Biology at the Max Planck Institute of Molecular Physiology in Dortmund, Germany. Since 2012, he is also adjunct professor at the University of Duisburg-Essen.
Musacchio's work focuses on the process of mitotic cell division in human cells. His laboratory addresses this process using a powerful combination of approaches that include complex biochemical reconstitutions, high-resolution structural analyses, and detailed cell biology investigations. Musacchio's main theme is the kinetochore, a multi-subunit protein assembly on chromosomes that effects chromosome alignment on the mitotic spindle and the subsequent segregation of chromosomes to the daughter cells, while also controlling a fundamental mitotic checkpoint required for errorless execution of this process. The Musacchio laboratory achieved in vitro biochemical reconstitutions of the human kinetochore and of the reactions of the mitotic checkpoint in vitro, paving the way to a detailed understanding of the mechanism of action of these complex molecular machines.
Andrea Musacchio has received postdoctoral fellowships from the Human Frontier Science Program and the American Cancer Society. He has been a Scholar of the Italian Foundation for Cancer Research and has been awarded three consecutive European Research Council (ERC) grants (2009, 2015, 2021). After being elected EMBO Young Investigator (2000-2004), Musacchio was elected EMBO member in 2009. He is the recipient of the Chiara D'Onofrio Prize (2006) and of the Gottfried Wilhelm Leibniz Prize of the DFG (2020).