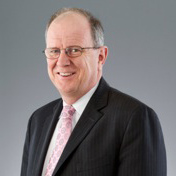 Peter Campot
Treasurer, The Vallee Foundation
Director of Construction, Wynn Everett
Peter Campot, Vallee Foundation Treasurer, is Director of Construction at Wynn Everett. 
Prior to working at Wynn Everett, Peter served as Chief Innovation Officer at Suffolk Construction where he was responsible for leading Suffolk's innovation efforts and paving the way for Suffolk to push the envelope when it comes to Virtual Design and Construction, Building Information Modeling, Lean processes, knowledge sharing and other technologies. Peter served as Chief Executive Officer of William A Berry & Son before Suffolk Construction acquired the firm in 2009.  Under Peter's leadership, Berry had grown from a regional contractor with $1 million in annual revenues to one of the largest contractors in New England with annual revenues of over $500 million.  Berry's impressive list of clients includes many of the nation's most respected institutions, including Brigham and Women's Hospital, Harvard Medical School, Massachusetts Institute of Technology, Broad Institute, Vertex Pharmaceuticals and Dartmouth College, among others.
Throughout his career, Peter has introduced numerous industry-leading programs integral to today's construction project delivery systems.  He is a visionary and was one of the first in the industry to successfully implement virtual building tools that enhance delivery and optimize efficiency.  Other examples of technology implementation include Web based project management tools, mobile technology implementation and the use of social media tools to enhance knowledge exchange and team collaboration.
Peter is known for his generous support of many non-profit organizations, including the Green Mountain Horse Association and the Essex County Trails Association.
Peter served his country in the United States Marine Corps and received his engineering training at Northeastern University.