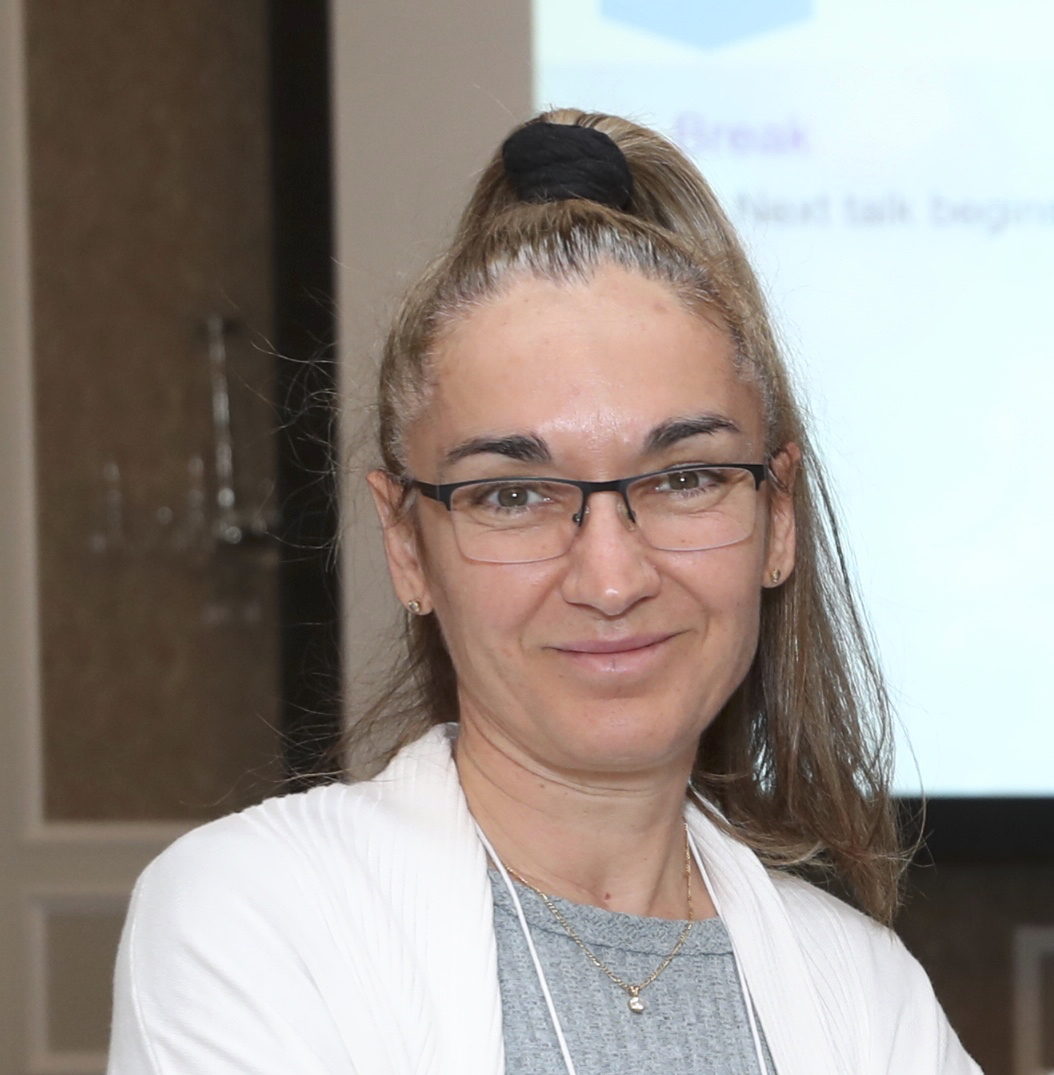 Eva Nogales gave the 2022 Kuggie Vallee Distinguished Lecture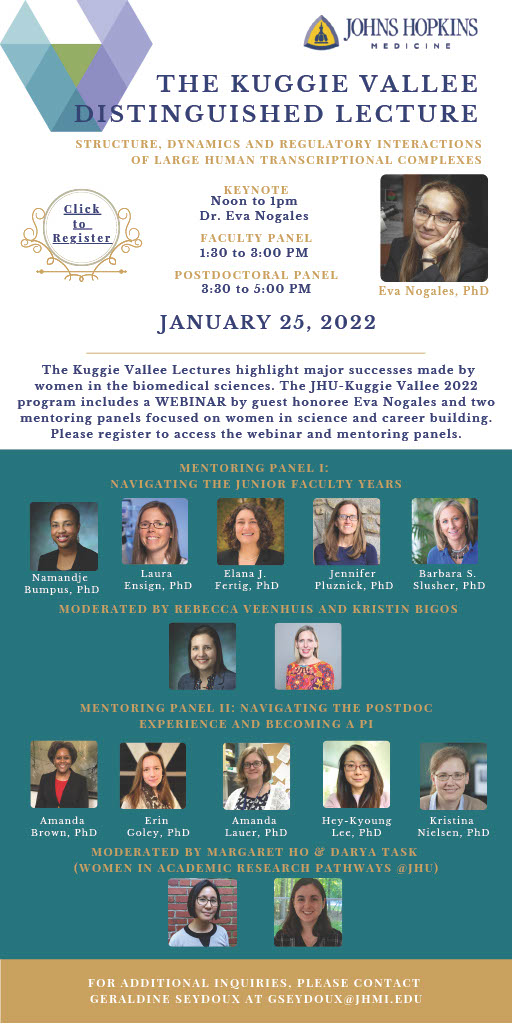 Dr Eva Nogales, PhD, gave the 2022 Kuggie Vallee Distinguished Lecture at Johns Hopkins University Medical Institute on January 25, 2022, where she was hosted by Dr Geraldine Seydoux, who gave the Distinguished Lecture herself in 2018.  Dr Nogales is Professor of Molecular and Cell Biology, University of California, Berkeley; Senior Faculty Scientist, Lawrence Berkeley National Laboratory; and an HHMI Investigator.  Her research is dedicated to gaining mechanistic insight into crucial molecular processes in the life of the eukaryotic cell. Her main research themes are the regulated dynamics of the microtubule cytoskeleton during cell division and the molecular machines governing the flow of genetic information within the central dogma, especially those involved in gene regulation at the transcriptional level. The unifying principle in her work is the emphasis on studying macromolecular assemblies as whole units of molecular function by direct visualization of their architecture, functional states, and regulatory interactions using cryo-electron microscopy as a major tool.
In addition to Eva's talk on the Structure, Dynamics and Regulatory Interactions of Large Human Transcriptional Complexes, John Hopkins organized two mentoring panels focused on women in science and career building, one for junior faculty and the other for postdocs. Dr Nogales and the other panelists spoke from their own experience as they answered questions, and offered tips and advice, some of which can be found in Woman to Woman Scientist: Advice for Early-Career Scientists.  This year's Kuggee Vallee Distinguished Lecture and the two mentoring panels were conducted by Zoom and attracted a sizeable audience from within the Johns Hopkins community and beyond.