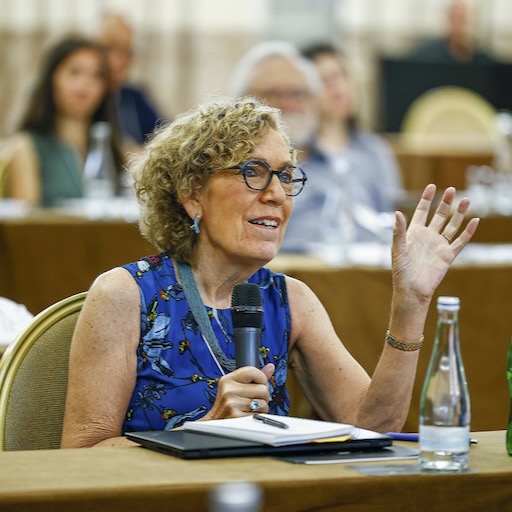 Elaine Fuchs wins Benjamin Franklin Medal
Congratulations to Dr Elaine Fuchs who has been awarded a 2023 Benjamin Franklin Medal in Life Sciences for her work on elucidating the genetics of skin diseases and mechanisms that guide skin renewal, yielding insights into aging, inflammation, and cancer.
The annual Benjamin Franklin Medals, first given almost a century ago, recognize nine individuals for outstanding achievements in science, engineering, and business leadership.
Elaine Fuchs, Rebecca C. Lancefield Professor at The Rockefeller University, is currently taking a second Vallee Visiting Professorship in Melbourne, Australia. 
Dr Fuchs uses mammalian skin as a model to illuminate the nature and behavior of tissue stem cells. Her decades of groundbreaking research into the genetics of skin diseases and the mechanisms of the skin itself have yielded deep insights. She was the first to define the structure, function, and variety of cell types co-existing within the skin's stem cell niche, an area beneath the epithelium where adult stem cells are found. Her lab has found intriguing links between stem cells and chronic inflammatory disorders, showing that these cells may respond to injury by acquiring long-term epigenetic marks that provide a cellular memory of the inflammation experience. These findings have profound implications for understanding inflammatory diseases, wound repair, and cancers.