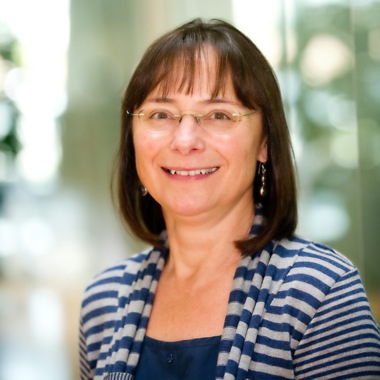 Karen Vousden, PhD
Principal Group Leader, The Francis Crick Institute
Director, The Vallee Foundation
VVP 2016: Sandra and Edward Meyer Cancer Center, Weill Cornell Medicine (host: Lewis Cantley)
Karen Vousden is Principal Group Leader at the Francis Crick Institute. Karen's research has made contributions to our understanding of how the tumour suppressor protein p53 is regulated and the functions of p53 that contribute to its ability to control cancer progression. During these studies, she revealed an unexpected ability of p53 to help cells adapt and survive under transient periods of nutrient starvation. This work led her to a more general investigation of cancer cell metabolism, and her current research program is focused on exploring the role of oxidative stress and serine metabolism in cancer development and metastatic progression.
Karen received her PhD from the University of London and following postdoctoral fellowships at the ICR and NCI, she returned to London to establish a research group at the Ludwig Institute. Returning to the US, she was Chief of the Regulation of Cell Growth Laboratory at the NCI before coming back to the UK to take on the role of Director of the CRUK Beatson Institute in Glasgow.  In 2016, she became Chief Scientist at CRUK and moved her research group to the Francis Crick Institute in London.
Karen has been elected as a fellow of the Royal Society, the Royal Society of Edinburgh, EMBO, the Academy of Medical Sciences, the European Academy of Sciences, the American Association for the Advancement of Science and a Foreign Associate of the National Academy of Sciences.  She has also received honorary DScs from the Universities of London and Strathclyde.  Her awards include the Tenovus Gold Medal, the Sir Frederick Gowland Hopkins Medal, the Royal Medal from the Royal Society of Edinburgh, the Sergio Lombrosco Award and the Pezoller-Marina Larcher Fogazzaro-EACR Women in Cancer Research Award. In 2010 she was made a Commander of the British Empire for services to clinical science.  She was awarded the Sir Hans Krebs medal from FEBS in 2023.