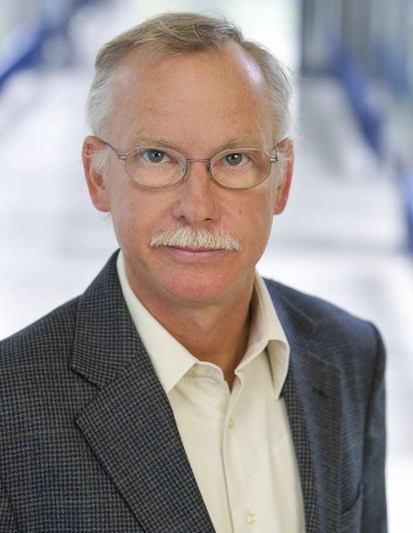 F Ulrich Hartl, MD, DMed
Director, Max Planck Institute of Biochemistry
VVP
F Ulrich Hartl, a cell biologist and biochemist, has made fundamental contributions to understanding cellular protein folding and quality control. In the late 1980s he discovered, jointly with A Horwich at Yale, that the folding of newly-synthesized polypeptide chains into their biologically active conformations is mediated by molecular chaperones, overturning the previously held view that folding occurs spontaneously. He subsequently elucidated the basic mechanism of the chaperonins, an essential type of chaperone, in allowing protein chains to avoid aggregation by sequestering protein molecules individually within an enclosed cage made of multiple subunits. He developed the concept of defined cellular folding pathways in which different classes of chaperone, such as the Hsp70s and chaperonins, act sequentially. His recent work focuses on the role of the chaperone machinery in controlling the pathologic aggregation of proteins underlying neurodegenerative diseases.
Dr Hartl received an MD and doctoral degree (summa cum laude) in biochemistry from University of Heidelberg. In 1985 he joined the department of Walter Neupert at Munich University, where he worked first as a post-doctoral fellow and then as a group leader. The period at Munich University was interrupted by a stay with William Wickner at UCLA. In 1991 he moved to New York to join the faculty of Sloan-Kettering Institute in the newly-formed department of James Rothman. In 1993 he was promoted to Member and Professor with tenure and in 1994 was made HHMI investigator. In 1997 he returned to Munich as the Director of the Department of Cellular Biochemistry at Max Planck Institute of Biochemistry.
Dr Hartl has been recognized with, among others, the Canada Gairdner International Award in 2004, the Heineken Prize in Biochemistry and Biophysics in 2010, the Warburg Medal in 2009, the Lasker Basic Medical Award in 2011, the Shaw Prize in 2012, the Albany Prize in 2016, and the 2019 Paul Ehrlich and Ludwig Darmstaedter Prize (jointly with Arthur L Horwich).  He is a Member of the German Academy of Sciences Leopoldina, a Fellow of the American Academy of Arts and Sciences, and a foreign member of the National Academy of Sciences.