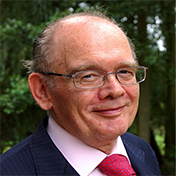 Allen Hill, FRS (1937-2021)
Emeritus Professor, University of Oxford
Honorary Fellow of The Queen's College and Wadham College, Oxford
VVP 1997: Harvard Medical School (host: Bert Vallee)
Allen Hill's work on the electrochemical monitoring of proteins and its application to the monitoring of glucose concentrations in the blood was crucial to the development of electronic blood glucose sensors now used by millions of diabetics and earned him the 2010 Royal Medal from the Royal Society in 2010. He was elected a Fellow of the Royal Society in 1990. He has received numerous awards and published extensively.
Since his retirement in 2004 and his work with Oxford Biosensors finished in 2010, he acted as a consultant to two start-up companies.
Arising (1) out of the work on the electrochemistry of redox proteins, the glucose electrode, which came to the market in 1989, has, to date, sold close to 30 billion detection strips.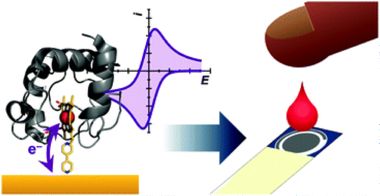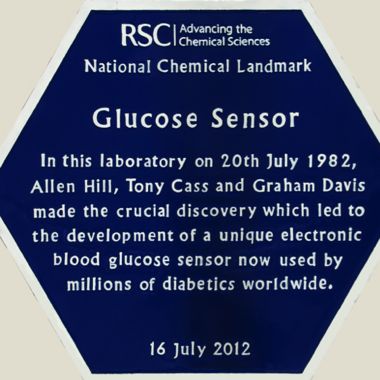 The event was marked by the erection of a plaque (2) by the Royal Society of Chemistry outside the Inorganic Chemistry Laboratory in Oxford in 2012.
In November 2013, the Bodleian Library launched a special exhibition entitled: "Great Medical Discoveries: 800 years of Oxford Innovation" of which that of the glucose electrode was one of twenty selected.
Allen Hill died on August 2, 2021.