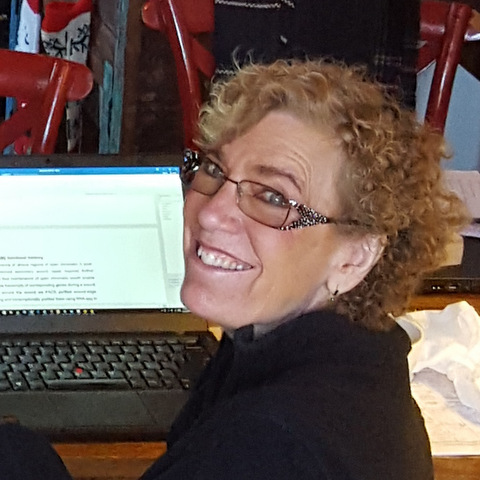 Elaine Fuchs, PhD
Rebecca Lancefield Professor in Mammalian Cell Biology and Development
The Rockefeller University
HHMI Investigator
ASBMB
Elaine Fuchs, who is renowned for her research in skin biology, its stem cells and its associated human genetic disorders, was awarded the Bert and Natalie Vallee Award in Biomedical Science at the ASBMB Annual Meeting in early April 2022.  The American Society for Biochemistry and Molecular Biology grants this Award each year to an established scientist for outstanding accomplishments in basic biomedical research.  
Using skin as a model, Fuchs studies how resident stem cells communicate and respond to their local neighbors (their "niche") and how these signals prompt them to adjust their program of gene expression and begin to make tissue, and how new signals instruct them when to stop once enough tissue has been made. By studying the basic properties of stem cells, Fuchs' team has made major contributions towards understanding how tissues repair injuries and how abnormalities in stem cell behavior can lead to inflammation and increase cancer susceptibility. Recently, her team has discovered that epidermal stem cells bear epigenetic memories of their stressful experiences, which heighten their sensitivity to subsequent assaults. In dissecting the underlying mechanisms involved, they've uncovered new insights into long-held mysteries of why plants surviving one pathogen are often resistant to a diverse array of pathogens they've never encountered, and how chronic inflammation can arise from exposure to an emerging new pathogen, e.g. COVID19, and why its effects may be more severe in the older population. 
Fuchs received her PhD in Biochemistry from Princeton University.  After her postdoctoral research at the Massachusetts Institute of Technology, she joined the faculty at the University of Chicago in 1980. In 2002, she relocated to The Rockefeller University.  Fuchs' awards and honors include the Presidential Young Investigator Award, Richard Lounsbery Award from the National Academy of Sciences, National Medal of Science, L'Oreal-UNESCO Award, Madison Medal, Albany Prize in Medicine, March of Dimes Prize, the EB Wilson Award for cell biology, the International Society for Stem Cell Research Award for Innovation and in 2020, the Gairdner International Award. 
Fuchs is an elected member of the National Academy of Sciences, National Academy of Medicine, American Philosophical Society, the Pontifical Academy for Sciences, and the Royal Society.  She holds an honorary doctorate from Harvard University.  Fuchs is past President of American Society of Cell Biology, International Society for Stem Cell Research and Harvey Society, and is on the Board of Trustees at Cold Spring Harbor Laboratories.