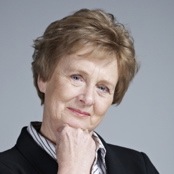 Suzanne Cory gives Australia's Boyer Lectures
Suzanne Cory (VVP 2006), one of Australia's most distinguished molecular biologists, delivered the 2014 Boyer Lectures on The Promise of Science: A Vision of Hope last year.  The Boyer Lectures is a series of talks by prominent Australians chosen by the ABC board to present ideas on major social, scientific or cultural issues. The lectures have been broadcast on ABC Radio for more than 40 years and have stimulated thought, discussion and debate in Australia on an astonishing range of subjects – great minds examining issues and values.
As a dedicated medical researcher, a passionate advocate for quality free education, a campaigner for women's rights, a mother and grandmother, and an avid hiker who has had a lifelong love affair with the Australian landscape, Professor Cory explores what Australian science has given the nation and the world, and how it might help set to rights some of our biggest problems. Climate change, continuing gender inequity, the possibilities for a sustainable knowledge-based economy and the promise of medical research all come under the microscope as Cory carries an urgent message to the nation.  The four lectures (Science for a Healthy People; Science for a Healthy Economy; Science for a Healthy Environment; and People for Science) are available online. 
Suzanne Cory is Honorary Distinguished Professorial Fellow in the Molecular Genetics of Cancer Division at the Walter and Eliza Hall Institute of Medical Research and a Vice-Chancellor's Fellow of the University of Melbourne.