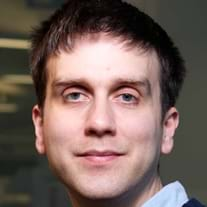 Pontus Skoglund is among 2023 Blavatnik UK Awardees
Vallee Scholar Pontus Skoglund, PhD, is among nine young UK scientists who have been honored by the Blavatnik Family Foundation this year.  In addition to three laureates, a jury of leading scientists from across the UK also selected two Finalists in each of three categories—Chemistry, Physical Sciences & Engineering, and Life Sciences.  Pontus Skoglund, group leader at the Francis Crick Institute, has been named a Finalist for his research into how to tackle medical challenges of the future by using ancient DNA. 
Learning about how evolution responded to challenges such as climate change and infectious disease in the past might help scientists develop biomedicine for the future. As Group Leader at The Francis Crick Institute, Evolutionary Geneticist Pontus Skoglund studies ancient genomics, evolutionary, and human genetics. He was recognized for discoveries in the field of ancient and evolutionary genomics, including the development of methods to improve the quality of genetic information from archaeological remains and evidence used to determine when and where dogs were domesticated⁠.
The 2023 Blavatnik Awards for Young Scientists in the UK received 77 nominations from 43 academic and research institutions across the UK. The Blavatnik Awards in the UK sit alongside their global counterparts, the Blavatnik National Awards and the Blavatnik Regional Awards in the United States and the Blavatnik Awards in Israel, all of which honor and support exceptional early-career scientists. By the close of 2023, the Blavatnik Awards will have awarded prizes totaling US$15.4 million. About 60 percent of all recipients are immigrants to the country in which they were recognized; honorees hail from 52 countries across six continents, reflecting the Blavatnik Family Foundation's recognition that important science is a global enterprise.