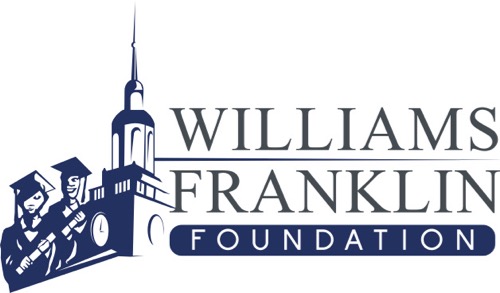 New Program to Increase Diversity in the Sciences
The Vallee Foundation, committed to furthering the careers of historically under-represented minorities, is striving to increase diversity among its own community of scientists. Recognizing that great scientists need encouragement at all stages of their development, however, we are delighted to be partnering with the Williams-Franklin Foundation in a new program to help deserving undergraduates in STEM subjects. The Williams-Franklin Foundation provides small scholarships to students pursuing all majors at Historically Black Colleges and Universities and also offers the supplemental support – mentorship, internship opportunities, webinars, etc – many students need. This year, they reviewed 82 applications and awarded 24 scholarships. The Vallee Foundation has recently committed $300,000 to the Williams-Franklin Foundation over six years to help a few of their STEM students defray some of the costs of tuition, meals, books and equipment.  
By way of background: while the recently released census figures show that the numbers of Black or African American, Hispanic/Latinx and other under-represented minorities (URMs) have increased in the United States over the last ten years, the numbers of those who have taken up a career in the sciences remain shockingly low. Women are still under-represented in all STEM careers. In 2018-2019, according to the Association of American Medical Colleges (AAMC), 49.9% of matriculants to US medical schools were White and 22.1% were Asian, while the percentage of Black or African American and Hispanic/Latinx were only 7.1% and 6.2% respectively. That same year, 63.9% of US Medical School faculty were White, 19.2% Asian, and only 3.6% were Black and 3.2% Hispanic/Latinx. The percentages for Native Americans, Pacific Islanders, and multiple- or unknown-race were even smaller. And while the number of female applicants to US medical schools has steadily risen over the last 40 years, reaching almost 51% of applicants in 2018-2019, less than 30% of the world's researchers are women, according to the UNESCO Institute for Statistics. There are many reasons for women to drop out of a career in science including social factors such as starting a family and workplace environment. Among the many more reasons why so few under-represented minorities are able to access higher education, cost remains a significant barrier. For example, the AAMC notes that this population enters medical school with significantly more college and pre-med debt than White trainees.
We are delighted to support the following four Williams-Franklin Foundation scholarship students this year. To allow for continuity in the program, eight scholarships will be issued next year, and twelve in subsequent years.  
•    Nya Love from Little Rock, Arkansas, who is in her second year at Dillard University where she is majoring in biology with a minor in chemistry.
•    Derrick  Webb from Montgomery, Alabama, is in his third year at Dillard University where he is majoring in biology (pre-med) and minoring in chemistry. This is his second year as a Williams-Franklin Foundation scholarship awardee.  
•    Nijel Brown from Jacksonville, Florida, is attending Florida A&M University. He hopes to graduate in 2024 with a degree in engineering.
•    Demarco Smith from New Orleans, Louisiana, is in his final year studying chemistry (pre-engineering) at Xavier University of Louisiana.
We wish these young people every success and look forward to hearing more about them.