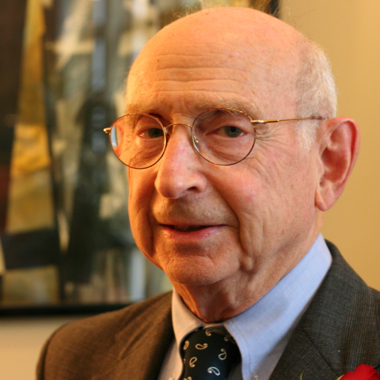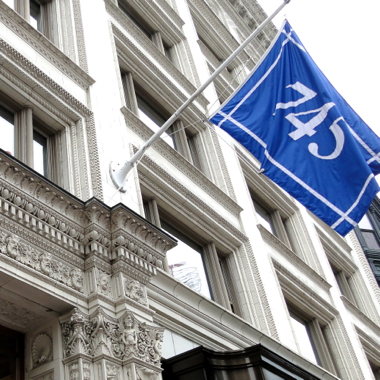 Letter from the President
Change and continuity.  Those are the catchwords for the Bert L and N Kuggie Vallee Foundation this past year.  Change in the appointment of a new Executive Director, initiation of several programs, and a move of the Foundation's office to a new location. Continuity in the appointment of Vallee Visiting Professors and planning for a summer meeting in 2014.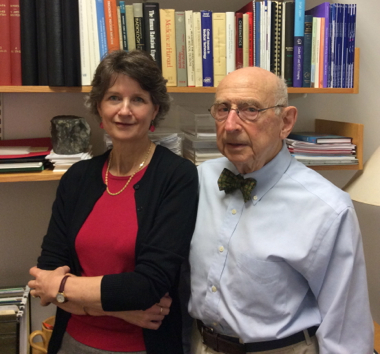 Alexa Mason joined the Foundation as its Executive Director in October.  She brings to us her pertinent experience with the Armenise-Harvard Foundation, an organization devoted to the support of biomedical research both at Harvard and in Italy, where she oversaw various programs that sponsored early-career scientists, as well as undergraduates and Italian science writers, organized meetings in Italy, and worked with accomplished scientists from around the world, and with Villa I Tatti, the Harvard University Center for Italian Renaissance Studies.  She has already had an impact on the operations of the Vallee Foundation in fiscal management, in our revised website, and in representing the Foundation at several forums.  She has been central to finding and establishing the Foundation's new office space and in providing support for our several committees.  I am delighted to welcome her to the position, now expanded in scope.
A new program has been started to provide substantial funding to promising young biomedical scientists who are pursuing original, innovative and pioneering work but less likely to attract the usual grant money. 
Two smaller programs were also initiated.  Four young investigators were sponsored to attend the meeting of Nobel laureates held at Lindau on Lake Constance. This is an annual event and we plan to continue our sponsorship for three of the four categories (Medicine or Physiology, Chemistry, Mixed).  In addition, the first Bert and Natalie Vallee Award was bestowed on Michael Gottesman in this year's meeting of the American Society for Biochemistry and Molecular Biology. This was a particularly fortuitous choice by the Society; as a medical student, Michael had worked with Bert Vallee.
For this summer's bi-annual scientific meeting, Peter Howley, ably assisted by Lewis Cantley and Wade Harper, has assembled an outstanding group of scientists to convene on the topic of Protein Homeostasis, Metabolism and Cancer.  Several former Vallee Visiting Professors will be presenting their work along with that of other experts.  It promises to be a lively and provocative affair.  
And, of course, new Vallee Visiting Professors have been selected and others have made their visits.  News about them can be found in other parts of the website.
Much of the work of the Foundation is accomplished in voluntary efforts by members of the Board of Directors and former Vallee Visiting Professors.  I believe the Vallees would be delighted to see how this group is carrying out their vision.  Certainly, I am grateful for their contributions.
S James Adelstein, President