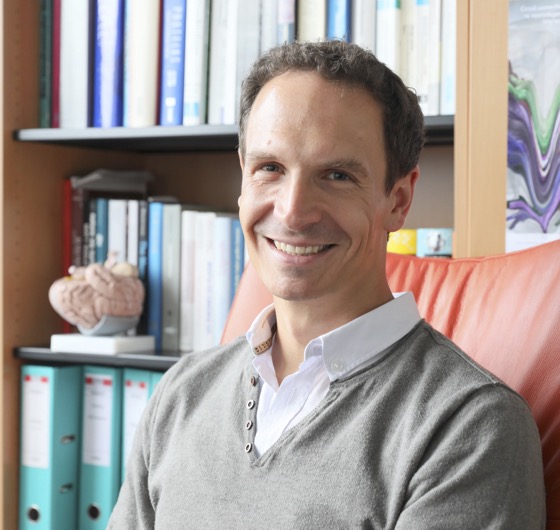 Johannes Gräff wins 2022 Robert Bing Prize
Congratulations to Vallee Scholar Johannes Gräff, Associate Professor of Neuroepigenetics at the Ecole Polytechnique Fédérale de Lausanne (EPFL), Switzerland, who is among three winners of the 2022 Robert Bing Prize.  Johannes is being recognized for his research on the epigenetic mechanisms of memory processing in healthy and pathological contexts such as Alzheimer's disease and post-traumatic stress disorder. 
Work in the Gräff lab focuses on the molecular and cellular underpinnings of memory formation, storage and change, with a particular emphasis on epigenetic mechanisms. In his career, Johannes has made several important discoveries that have shown that epigenetic changes not only contribute to healthy, but also to aberrant memory processing. Owing to their reversibility, however, epigenetic mechanisms may also provide a potential treatment for disorders characterized by cognitive changes. These disorders include memory loss occurring with Alzheimer's disease, or inadvertently strong memories such as those occurring in post-traumatic stress disorder.
Dr Gräff's highly innovative research is uniquely situated at the crossroads of fundamental and translational neuroscience, as well as at the intersection of neurobiology and psychology. His results, which enjoy high international visibility, form the basis of ongoing translational and clinical studies aimed at exploiting the reversibility of epigenetic marks to treat memory disorders.
Named after the Swiss neurologist Robert Bing (1878-1956), the prize honors outstanding young Swiss neuroscientists working in the recognition, treatment and cure of diseases of the nervous system.