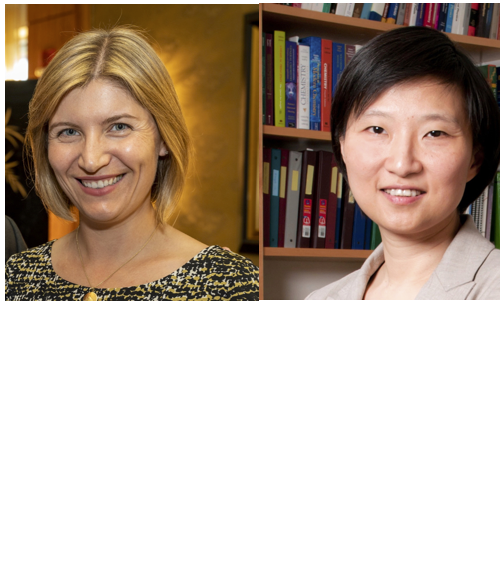 Congratulations to Vilcek Prize Winners!
Congratulations to Vallee Visiting Professor Xiaowei Zhuang (Harvard University) and Vallee Scholar Viviana Gradinaru (CalTech) who have resptively won the 2020 Vilcek Prize in Biomedical Science and one of three 2020 Vilcek Prizes for Creative Promise in Biomedical Science. Awarded annually, the Vilcek Prizes in Biomedical Science honor the contributions of immigrants to scientific research, discovery, and innovation in the United States.
Xiaowei Zhuang's approach to science is resolutely visual. Over a distinguished career, the professor at Harvard University and Howard Hughes Medical Institute Investigator has fashioned ingenious methods of imaging to observe the fretwork and interplay of molecules in cells. Zhuang was born in China's Jiangsu province to a physicist father and a mechanical engineer mother, both university professors. After earning a bachelor's degree in physics from the University of Science and Technology of China, Zhuang enrolled for a doctorate at the University of California at Berkeley in 1991 and worked with physicist Yuen-Ron Shen, publishing studies with implications for improving liquid crystal displays in electronic devices.  Read more...
As a professor of neuroscience and biological engineering at California Institute of Technology, Viviana Gradinaru has developed ways to precisely control the activity of brain cells in living animals, explored the neuronal basis of deep brain stimulation for Parkinson's disease, uncovered neural circuitry underlying sleep disturbances, and fashioned advanced vectors for gene therapy that could someday help treat human diseases. Born in Romania and raised in a farming community under a communist regime, Gradinaru developed an interest in engineering early on. She fastened on physics in high school and, thanks to a coveted fellowship, pursued undergraduate physics at the University of Bucharest. She then applied to move to the United States and was accepted to study physics at Caltech.  Read more...
The prizewinners will be celebrated at the Vilcek Foundation Prizes Gala in New York in April 2020.  Read more...