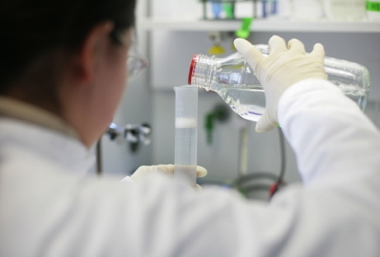 Recognizing that outstanding, young, independent investigators are the source for future advances in the biomedical sciences and of their need for flexible, unrestricted funding to conduct their research, the Vallee Scholars program makes grants of $250,000 – to be spent over a period of five years - to junior faculty carrying out basic biomedical research.  This award is available only to investigators who have been nominated by institutions that have been selected by the Vallee Foundation Board of
Directors. One nomination will be accepted per institution.  The candidate must be in a tenure track and in an independent research position for no more than 6 years before July 1, 2017.  At institutions where tenure track positions are not the norm, the candidate must be carrying out an independent research program and must have received his/her professional degree, PhD or MD after July 1, 2007.
Information on last year's Vallee Scholars (formerly known as Vallee Young Investigators) can be found here. 
The institutes solicited for candidate nominations for 2017 are:
• University of California at Berkeley
• California Institute of Technology
• University of Cambridge
• University of Illinois at Urbana-Champaign
• Karolinska Institutet
• Massachusetts Institute of Technology
• University of Munich
• University of Oxford
• Pasteur Institute
• Stanford University
• Washington University School of Medicine
• Weill Cornell Medicine
• Weizmann Institute
• University of Zurich