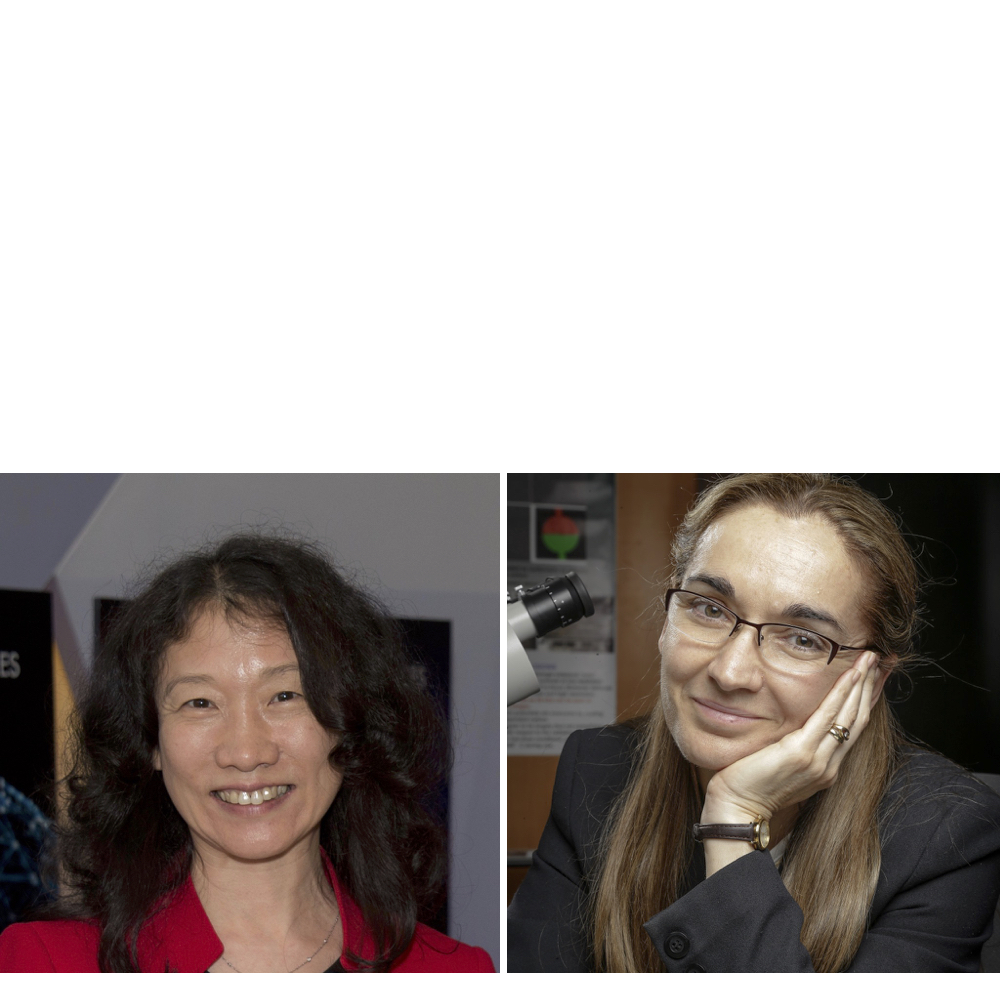 Two New VVPs
We are proud to announce the appointment of our much-coveted Visiting Vallee Professorships (VVPs) for 2020.  The two awardees are both distinguished scientists in the field of cellular and molecular medicine.
Eva Nogales, PhD, is Professor of Molecular and Cell Biology, University of California, Berkeley; Senior Faculty Scientist, Lawrence Berkeley National Laboratory; and an HHMI Investigator.  Eva's research is dedicated to gaining mechanistic insight into crucial molecular processes in the life of the eukaryotic cell. Her main research themes are the regulated dynamics of the microtubule cytoskeleton during cell division and the molecular machines governing the flow of genetic information within the central dogma, especially those involved in gene regulation at the transcriptional level. The unifying principle in her work is the emphasis on studying macromolecular assemblies as whole units of molecular function by direct visualization of their architecture, functional states, and regulatory interactions using cryo-electron microscopy as a major tool.
Hao Wu, PhD, is the Asa and Patricia Springer Professor of Chemistry and Molecular Pharmacology, Harvard Medical School; Asa and Patricia Springer Professor of Cellular and Molecular Medicine, Boston Children's Hospital.  Hao Wu's research focuses on elucidating the molecular mechanism of signal transduction by immune receptors, especially innate immune receptors, using core approaches of structural biology. Her contributions began in the TNF receptor pathway, which is inappropriately activated in autoimmune states.  Dr Wu's structural studies challenge the traditional view of signal transduction as a string of recruitment and allosteric events.  
About the Vallee Visiting Professor Program
While a number of foundations offer career development grants to junior faculty along the lines of the Vallee Scholars Awards, the Vallee Visiting Professorship program is unique.  The program provides a senior scientist with a generous honorarium and the wherewithal for a one-month sabbatical at a lab of their choice.  Many senior scientists have little time to take a full sabbatical but can usually take a month's leave from the department to take up this opportunity.  By stepping back from the minutiae of daily life in their own lab, the VVP has an unscheduled learning experience, forging new collaborations and developing a host of new ideas. The verdict is always: It was the most amazing month!  VVPs become part of the Vallee community, attending biennial summer symposia with the Vallee Scholars – sometimes serving on selection committees, and helping to fulfill the Vallee Foundation's goal of furthering scientific collaboration and communication to benefit biomedicine.